Skip to product information
Media gallery
2020-2021 Ford 6.7L Powerstroke Bench-Flash Delete Tuning
Compatability:
Regular price

$1,050.00 USD

Regular price

Sale price

$1,050.00 USD

Unit price

per
Vendor: Black Bandit
Only
1000

items in stock!
Out of stock!
Description

`

We are offering a bench-flash delete-tune for the 2020 & 2021 Powerstroke 6.7L to disable EGR/DPF-related codes for off-road and race use.  

 

We will cover shipping both ways, we will send you a shipping label to get your ECM to us and we will ship it back, the shipping price is covered but any additional broker fees are not covered although those are very rare. 

 

The process requires you to remove your PCM/ECU (or have it professionally removed) and ship it to us.  After we receive your PCM it will take 3-5 business days for us to receive it, inspect it, flash it, and ship it back.  We will ship it back with express shipping and delivery time should be 2-3 business days.   

 

 

Expected Power Levels

Stage 1: Stock Power
Stage 2: +50HP
Stage 3: +100HP
Stage 4: +150HP
Stage 5: +200HP

 

 

 

  *We cannot tune over an existing tune, if your PCM was previously tuned it will need to be reverted back to stock before a new tune can be used.*

 You will require a DPF/DEF Race/Delete Pipe

Before removing your ECM take note of any maintenance or engine lights on
Shipping Policy

At Tuner Depot, we understand the importance of timely delivery when it comes to your performance parts. We are committed to ensuring a seamless shipping experience, striving to dispatch your orders with utmost efficiency and speed.

Our Shipping Policy: Our aim is to dispatch all orders within two business days, providing you with a quick and efficient processing time. However, please bear in mind that unforeseen circumstances beyond our control may occasionally impact shipping times.

Factors Affecting Shipping:

Weather Conditions: While we pride ourselves on our fast and efficient order processing, adverse weather conditions such as rain, snow, or sleet may affect delivery timelines. We assure you that we will make every effort to overcome such challenges and minimize any delays.

Holiday Periods: Even our dedicated team needs a well-deserved break during holidays. Please note that our shipping center will be closed on such occasions. Rest assured, we will resume shipping promptly on the next business day. During peak holiday seasons, please allow for potential delays, but be assured that we will keep you informed every step of the way and work diligently to deliver your order as swiftly as possible.

Staff Availability: While we have an exceptional team, we recognize that unforeseen circumstances can occasionally affect our staffing levels. In such cases, we may experience minor delays. However, we want to assure you that we are committed to swiftly resolving any staffing issues and maintaining our high standards of service.

We genuinely appreciate your understanding and patience during any unexpected obstacles we may encounter along the way. Be assured that we will utilize every resource available to deliver your performance parts to you promptly.

Thank you for choosing Tuner Depot, where our passion fuels our commitment to outstanding customer service.

Happy tuning!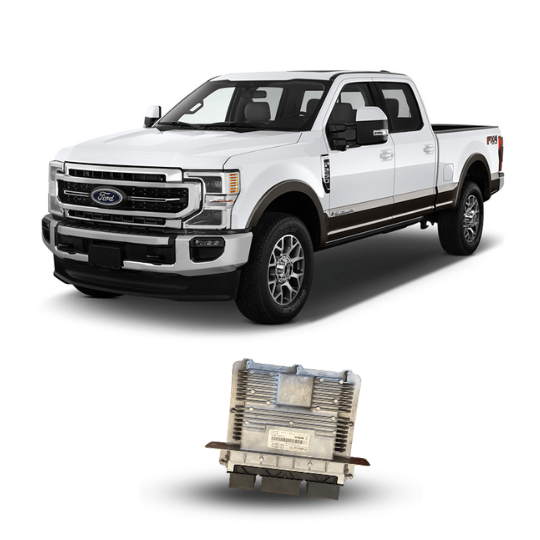 Notified by email when this product becomes available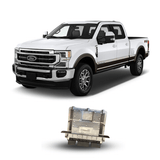 2020-2021 Ford 6.7L Powerstroke Bench-Flash Delete Tuning